Shares in our existing syndicates rarely become available but this season we have one share for sale in Syndicate V.
Our syndicates are friendly and inclusive. Through our regular stable visits and additional events which are organised during the season, owners have many opportunities to get together. The majority of our owners have been with us since the beginning, and we started our syndicates six years ago.
"this syndicate has brought a lot of people a lot of happiness."
John Porter
"we have been involved in a few syndicates but the VW syndicate is absolutely at the number one spot in terms of communication and attention."
Frank de Zwart
SYNDICATE V - One Share Available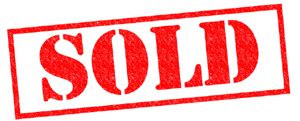 This is a two horse syndicate, Realm Keeper and Realm Of Glory, with 12 owners.
To purchase this share we have an all inclusive price for one year until 31st August 2022 @ £9,800. This covers all associated costs pro rata – the purchase price of the two horses (one twelfth), all training fees, vets' bills, raceday expenses, insurance and syndicate management fees. No further costs will be incurred during this period.
All prize money is distributed to owners at the end of the season pro rata.

Realm Keeper


REALM KEEPER, a 9yo bay gelding, was a multiple chase winner in France. He continued his successful chasing career here in the UK, winning twice last season. His last run was in the Topham at Aintree and we are looking forward to a successful winter with this talented gelding.

Realm Keeper has a rating of 128.


Realm of Glory

REALM OF GLORY, a 7yo bay gelding. A promising son of Fame And Glory, he will have his debut National Hunt Flat race later this year before progressing to hurdles.
For further information please contact Venetia :

Email: office@venetiawilliams.com Office: 01432 840646